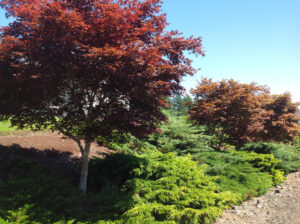 ARTICLES OF INCORPORATION (Amended 10.14.2022)
CC&R's (Original Amended 05.29.07)
(Amendment 1:  Leasing and Renting)
(Amendment 2:  Association Budget, Budget Ratification, Payment of Assessments, Special Assessments, Signage, Antennas, Satellite Dishes, etc., Form and Delivery of Notice.)
Please contact SRCA President for Exhibit A., Spinnaker Ridge Surveyor's Plat Map Amended 10.12.2022.
SPINNAKER RIDGE RULES, REGULATIONS AND POLICIES – APPROVED
See ARCHITECTURE/LANDSCAPE for the Architecture Guidelines, hot tubs, roofing, rules and responsibilities.
See CLUBHOUSE/POOL for Pool Rules and clubhouse use and responsibilities.
MONTHLY MAINTENANCE DUES (12.14.2022)
Dues are payable by the 1st of the month
Payable to: Spinnaker Ridge Association. Mail to:
Heggerness & Bronk CPA Group
4423 Pt. Fosdick Dr. NW, Suite #202
Gig Harbor, WA 98335
Current 2023 dues are $300.00
COLLECTION AND MANAGEMENT OF MONTHLY HOMEOWNERS DUES (04.18.2011)
Prudent management of financial resources and rigorous control of various budgets associated with the management of Spinnaker Ridge facilities have resulted in this stability and control. In an effort to maintain this financial stability and control timely payment of monthly dues is required.
Homeowners' dues are due on or before the first of each month. Dues not paid by the 15th of a given month will result in late fees as follows, effective June 1, 2011.
Violation                                            Late Fee
First…………………………………Notice to comply
Second……………………………..$50.00
Third…………………………………$100.00
Fourth………………………………$250.00
And subsequent offences.
Dues payments received will be applied in the following order:
        Fines and sanctions
        Late Charges
        Interest due on any sum
        Monthly dues then
        Special assessments, if any
The Board of Trustees believe this to be a fair and equitable means to collect and manage SRCA resources.
CORPORATE RESOLUTION ON RECORDING MEETINGS (03.17.2014)
Approved Motion for statement to precede any SRCA committee meeting: (1&2)
As part of the Corporate Resolution on recording meetings, please be reminded that this is a private meeting of a private HOA on private property. No recording is allowed.
Is anyone recording?
Mr. Secretary, please note objections in the minutes.
On the advice of counsel, questions or comments regarding subjects included in litigation must
be directed to our SRCA attorney.
The subject matter of this meeting is limited to the published agenda.
VEHICLE PARKING POLICY (01.18.2018)
1. POLICY PURPOSE: Parking in Spinnaker Ridge is limited. Conflicts between homeowners can
arise. The purpose of this Policy is to clarify parking rules and avoid future conflicts.
DEFINITIONS:
Private Property Parking: Parking in each home's garage or in the driveway immediately adjacent to the garage.
Common Property Parking: Parking on SRCA owned and managed property (defined as the entire Spinnaker Ridge Development minus private property). Limited common property parking is available by the Club House/Pool and on the shoulder of Spinnaker Ridge roads and cul-de-sacs.
Primary Passenger Vehicle: A passenger vehicle used by the homeowner for routine and regular transportation. Stored, and/or infrequently used vehicles, boats, trailers, trucks, campers, recreational vehicles or other equipment or devices do not satisfy this definition.
Overflow Parking: Parking on common property more than 48 hours but less than 30 days.
POLICY DETAILS:
Private Property Parking Policy: A primary passenger vehicle may be parked in the garage attached to the home, or in the driveway immediately adjacent to the garage. Because many homes in Spinnaker Ridge share a driveway, cars parked in a driveway may interfere with a neighbor's driveway access. If this occurs, the impacted homeowners are responsible to work out a suitable accommodation.
Common Property Parking Policy:
b.i. Overflow parking on Spinnaker Ridge streets and cul-de-sacs is not permitted.
b.ii. Overflow parking in the Club House/Pool parking lot is not permitted except as approved by the Board based on extenuating circumstances.
b.iii. No more than two vehicles may simultaneously use overflow parking.
b.iv. Homeowners who wish to utilize the Club House/Pool parking lot for overflow parking must obtain, in writing, prior permission of the Board. Applications must outline the reason(s) for the request, identify the make and license of the vehicle to be parked, and state when the vehicle will be removed.
b.v. The overflow parking rule will not apply to homeowners who need to park temporarily (a week or less) due to construction work at their house, short term guests, etc.
10.  The Board, at its discretion, may modify this policy in the event of emergencies or extreme hardship.
11.  APPLICABILITY: This Policy applies to all Spinnaker Ridge homeowners, their family, guests and renters.
NON-MEMBER SIGN IN TO SRCA PRIVATE MEETING (03.13.2019)
Date_________________
 This is a private meeting on private property and no recordings are allowed.
Name________________________________________________
Resident you are representing ____________________________
If you are employed by a company to be here, please complete the following:
Company _____________________________________________
Address ______________________________________________
Phone ________________________________________________
If you are recording against the rules of SRCA please complete the following:
Is this transcription available to the SRCA? ______________________________
I understand recording this meeting is against the rules of the SRCA ____________________
Any non-member must leave the building during Executive Session. Thank you.
GARAGE / ESTATE SALES IN SPINNAKER RIDGE (08.04.2020)
Residents are welcome to host or participate in garage or estate sales in Spinnaker Ridge.
Garage/Estate Sale Rules:
Host must inform the Board of Trustees allowing enough advance time to notify residents.
Days: Friday, and/or Saturday or Sunday
Hours: between 9:00am to 5:00 pm
Host must notify residents on their cul de sac.
Residents may wish to host their own sale in coordination.
Signs in front of your home and the front entrance must be put up and taken down each day.
Sales may not be conducted as an ongoing business in this community.
DISPLAY OF TEMPORARY SIGNS  (10.12.2022)
Temporary signs advertising houses "for sale" are allowed. One sign may be placed near the Soundview entrance. A second sign may be placed in front of the house for sale.
Political signs may be posted 30 days in advance of a Primary or General Election.
Political signs must be removed within 5 days following an election
May be posted on private property not serviced by landscaping company
Please see CC&Rs (AMENDED 10.14.2022), Article 7.1.6
For any other temporary signs, seek approval from the Board of Trustees.
RECORD OF CONSENT TO RECEIVE ELECTRONIC TRANSMISSION (08.21.2017)
In accordance with RCW 64.38.035 and RCW 24.03.009, each member of the SRCA must provide written consent to receive formal notices and communications by electronic transmissions from SRCA.  On receipt of your Consent to Receive Electronic Transmissions, you will be given a second password allowing you to access our Monthly and Annual Minutes, Monthly and Annual Financials and special letters and/or official notices. 
CONSENT TO RECEIVE FORM  (01.13.2023)