SPINNAKER RIDGE COMMUNITY ASSOCIATION (SRCA)
ARCHITECTURAL COMMITTEE:
Margit Gorton, Chairperson
David Winningham, Paint Project Co-chair
Barbara Morrett, Member
Steve Feltus, Secretary
John Farrington, Paint Project Co-chair
ARCHITECTURAL INFORMATION:
Architectural Committee Guidelines
Hot Tubs
Roofing
Exterior Paint Project & Maintenance
Architectural Committee Guidelines:
2020.02.18
ARCHITECTURAL COMMITTEE GUIDELINES
Spinnaker Ridge (SR) is a planned unit development (PUD) of 58 single-family homes. The original designs of the homes represent the underlying standards for Spinnaker Ridge. When you purchased your home, you agreed to comply with the Covenants, Conditions, Restrictions and Reservations (CC&R's) to help maintain the design standard that was established for Spinnaker Ridge properties.
Residents considering changes to the exterior of their SR home or property need to obtain the approval of the Spinnaker Ridge Architectural Committee (AC). These guidelines will help you in that process.
The CC&R's to which Spinnaker Ridge properties are subject require that the AC approve any and all exterior construction changes. Article 8 of the SR CC&R's states, "The purpose of the Architectural Committee is to insure the development within Spinnaker Ridge maintains the aesthetic and structural quality as is established in its original design and that all future replacements of improvements and/or future improvements are compatible."
The AC follows the standards established by the builder and the guidelines developed under the CC&R's in order to provide a consistent set of criteria to use when considering homeowners' requests for changes or additions to the exterior of their properties.
The basis of the guidelines on which all AC decisions will be made are the following:
● Effect on neighboring properties and overall neighborhood including issues of privacy and view.
● Workmanship and materials equal to or better than those originally used.
● Aesthetics of the property must be maintained daily throughout completion of project.
We hope you find the following information helpful.
Objective:
To insure the development within Spinnaker Ridge maintains the aesthetic and structural quality as is established in its original design, that all future replacements of improvements and/or future improvements are compatible, and to avoid the reduction of property values due to visual discrepancies to its style.
Scope of Changes Requiring Review:
Any change affecting the exterior of existing structures
Any exterior change to such features as decks, lattice work, paths, house colors or roof treatments
Any change to major trees or shrubs, whether on private or Community property
Any change affecting existing access to Common Property
Procedure for Generating Approvals:
A request submitted using the HOMEOWNER EXTERIOR IMPROVEMENT REQUEST FORM or the HOMEOWNER LANDSCAPE IMPROVEMENT REQUEST FORM  will be presented to the Chairman of the Architectural Committee. It will include sufficient descriptive and dimensional information to enable a rational review. Drawings of plan and elevation views will be required. The Committee may request additional information.
If property lines are to be approached, a line survey will be required.
Since the impact on neighbors' view and gardens (shade) must be a consideration, written approval from the affected neighbors must be obtained.
Any change or impact on the underground utilities, including the storm drain system must be noted.
Review and Approval:
The Architectural Committee will reply in writing, within thirty (30) days granting approval, requesting further information, or rejecting the change request. The approval may include cautions or special considerations.
Approval by the Architectural Committee will be based upon the objectives of these guidelines: Articles 8 and 9 of the Declaration of Covenants, and other standards approved by the Board of Trustees.
The Committee may extend the time for review if additional information is requested from the applicant. In no event will the Architectural Committee fail to act within 60 days.
A rejection will state the reasons for rejection, and may include suggested revisions to proposed Change Plan.
A written Appeal of a Rejection may be made to the Board of Trustees through the Association President, within ten (10) days of receiving the Architectural Committee's response. The Board will meet within 10 days of the appeal and respond in writing within five (5) days of the meeting.
Non-compliant work, which is done without approval, is subject to rework to compliance.
HOMEOWNER EXTERIOR IMPROVEMENT REQUEST FORM
Hot Tub Guidelines:
The approval of such projects will be made by the Board of Trustees with recommendations from the Architectural Committee on an Individual basis.
The Proposal must be submitted in writing to the Architectural Committee on the HOMEOWNER EXTERIOR IMPROVEMENT REQUEST FORM.

The installation will be non-permanent.

The hot tub will not be visible from existing Spinnaker Ridge streets.
Re-approval by the Board is required upon sale of the residence.
Permission must be obtained from immediate neighbors in writing.
Roofing Guidelines:
The Proposal must be submitted in writing to the Architectural Committee on the HOMEOWNER EXTERIOR IMPROVEMENT REQUEST FORM Per Article 9.1.2 of the SRCA- CC&R's.
Product must have a shingle appearance in both texture and color.
Product must be high profile.
We highly recommend that you employ a licensed, bonded and insured roofing contractor.
Per Article 9.1.2 of the SRCA CC&R's, "All roofing material shall be approved by the Architectural Committee."
Painting Guidelines / Painting Project Information
INTRODUCTION TO HOUSE PAINTING
Every seven or eight years the Association paints the exterior of all 58 homes plus the Club House. The most recent paint cycle began in 2019.
The original Spinnaker Ridge homeowners embedded the requirement for house painting in our CC&Rs believing that regular, professional painting would help to maintain or even enhance the value of our homes. Owners pick the color of their siding and trim from a common pallet. Fourteen homes were painted in 2019 and we learned some things.
First, those 14 homeowners were very satisfied with the results and we are encouraged to maintain high standards for the rest of the cycle.
Second, we learned that prices have gone up. Paint prices skyrocketed and labor costs increased more than we estimated. We've made the required changes to our financial planning, and we will not compromise on quality of materials nor the experience of our paint crews.
Third, we learned that 30 plus years of sun, wind, and rain have damaged the siding on all our homes.
Of these lessons learned, the third requires the most thought and adjustment. Damaged or failing siding must be repaired before it can be painted. Of course, damage was discovered during previous paint cycles, but it was never as severe as we have seen in 2019. That makes sense. Most of our homes are 30 years old and we shouldn't expect wooden siding will last more than 30 years.
Siding maintenance and repair is the responsibility of the homeowner. It always has been. I recently reviewed reports from 2012 and 2018 guidance. It was clear: contract with someone to inspect and repair your siding. Do this well in advance of painting. Try to have the repair done in the same year your house will be painted to avoid leaving the repairs unpainted for too long. We will work with you on schedule.
Please, inspect your siding and contract for necessary repairs. We cannot paint your house until this is done.
Once you've inspected and know what needs to be repaired, talk to others in the community. It's unlikely you will find anything that has not been encountered by some other homeowner. They can offer alternative approaches and recommend a good contractor. If we work together, we can get this done. Well maintained, well painted houses are a hallmark of Spinnaker Ridge. They benefit us all.
SRCA  AND HOMEOWNER RESPONSIBILITIES FOR PAINTING
Want more details?   PAINTING GUIDELINES FOR HOMEOWNERS
LANDSCAPE GUIDELINES:
Spinnaker Ridge residents enjoy 9 acres of community property owned by the Spinnaker Ridge Community Association.  Much of this common area is planted in lawns, shrubs and trees.  Care of the common area is the responsibility of the Association.  Under the watchful eye of a volunteer homeowner (the Landscape Manager) the Association contracts for the necessary landscape services.
================================================
As a homeowner you should expect the following common area landscape services:
Regular lawn mowing
Pruning, trimming or removal of trees when appropriate
Weed Control
Hedge trimming along fence lines
Removal of common area yard waste
===============================================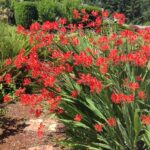 As a homeowner, you also have responsibilities.  Enjoy your private grounds while respecting your neighbors' privacy and property values. We've found that a friendly discussion and an appeal to common sense solves most disputes.
Please adhere to the guidelines below:
Planted areas in front of homes adjacent to walkways and driveways are the homeowner's responsibility.
Cul-de-sac circles are maintained by the affected homeowners.
Please do not direct of supervise contract employees.
Maintain your home and yard in a clean, attractive condition.
Don't plant new shrubs or trees in the common area without approval.
Don't make significant landscape changes around your home without coordinating with the Landscape Manager.
Don't remove trees without coordinating with the Landscape Manager.
Major changes to landscaping and trees require a completed HOMEOWNER LANDSCAPE IMPROVEMENT REQUEST FORM submitted to the Landscape Manager.
==========================================
WANT MORE DETAILS?    SRCA LANDSCAPE GUIDELINES
HOMEOWNER LANDSCAPE IMPROVEMENT REQUEST FORM