SPINNAKER RIDGE COMMUNITY CLUBHOUSE AND POOL
The Spinnaker Ridge Community Association clubhouse and pool are available for the use and enjoyment of all community residents and invited guests. 
THIS IS YOUR CLUBHOUSE: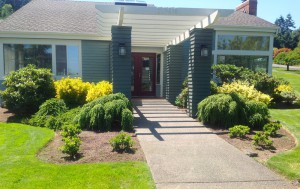 Do you have your key to the clubhouse and pool? Each household should have one key. Please contact the previous homeowner to take ownership or contact the SRCA President to request the key.
Due to Washington State Covid 19 guidelines our Events Calendar continues to change.  Please follow posts on the website for upcoming social events and meetings and current guidelines for using the facilities.
Occasionally we have special meetings, Board of Trustee meetings, programs or events.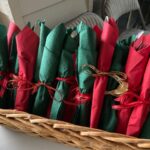 If you wish to reserve the clubhouse for your own event (or if you wish to borrow tables or chairs from the clubhouse for entertaining in your home):
 Check the availability of your date on the COMMUNITY CALENDAR.
 Complete the SPINNAKER RIDGE CLUBHOUSE USE REQUEST FORM.
 Complete your "Request" and submit or download and email it to one of the email addresses at the bottom of the form.   One of these committee members will confirm your reservation.
You may also make your request by going to our website, clicking on CLUBHOUSE & POOL, scroll down to SPINNAKER RIDGE CLUBHOUSE USE REQUEST FORM print it out, complete the form and either email it or deliver it to a committee member.
Please leave your clubhouse as you found it:  CLEAN-UP GUIDELINES FOLLOWING USE OF SPINNAKER RIDGE CLUBHOUSE.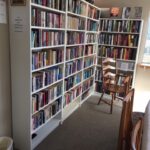 CLUBHOUSE LIBRARY:
The books, audio and movies in the cases are for your enjoyment. Feel free to borrow and return for others to enjoy.
We welcome donations of your gently used books, audio and movies to our library.
 Please re-shelve your books or leave them for our library chairperson.
 Books are arranged by author only, not by title.
 Please do not leave over-sized books, "How to" books, political books .                                                                                                                                 ENJOY!
THIS IS YOUR POOL:
     Enjoy your pool, bring your family and friends, meet your neighbors or come for quiet time.  Please read the following.
POOL REGULATIONS:
The pool is available for use of Spinnaker Ridge residents and guests from Memorial Day through Labor Day from 9:00 am to 9 pm daily.
We are required to follow the PIERCE COUNTY/SRCA HOA POOL RULES. The county routinely inspects to ensure rules are being followed. If infractions are found, the pool may be shut down.
THIS IS NOT A PUBLIC POOL. Only residents and their invited guests are permitted. Residents are defined as owners as well as tenants. Guests must be accompanied by a resident.
There is NO LIFEGUARD ON DUTY. Each person using the pool does so at his or her own risk.
The pool cannot be reserved for a private event.
There is a RED PHONE for emergencies only located in the spa room. There is a First Aid Kit below the red phone.  The clubhouse address is posted directly above the phone.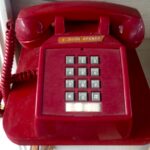 T
ABOUT OUR POOL
Safety is always first.
We attempt to maintain water temperature at approximately 86-87 degrees.
The pool is cleaned and treated twice per week by Aqua Care.
Volunteers are needed to monitor the temperature and assist with spring clean-up and fall closure.  This is most often done by pool users but everyone is invited to participate.
Pool users are asked to keep the pool area clean.
Please follow these PIERCE COUNTY/ SRCA HOA POOL RULES